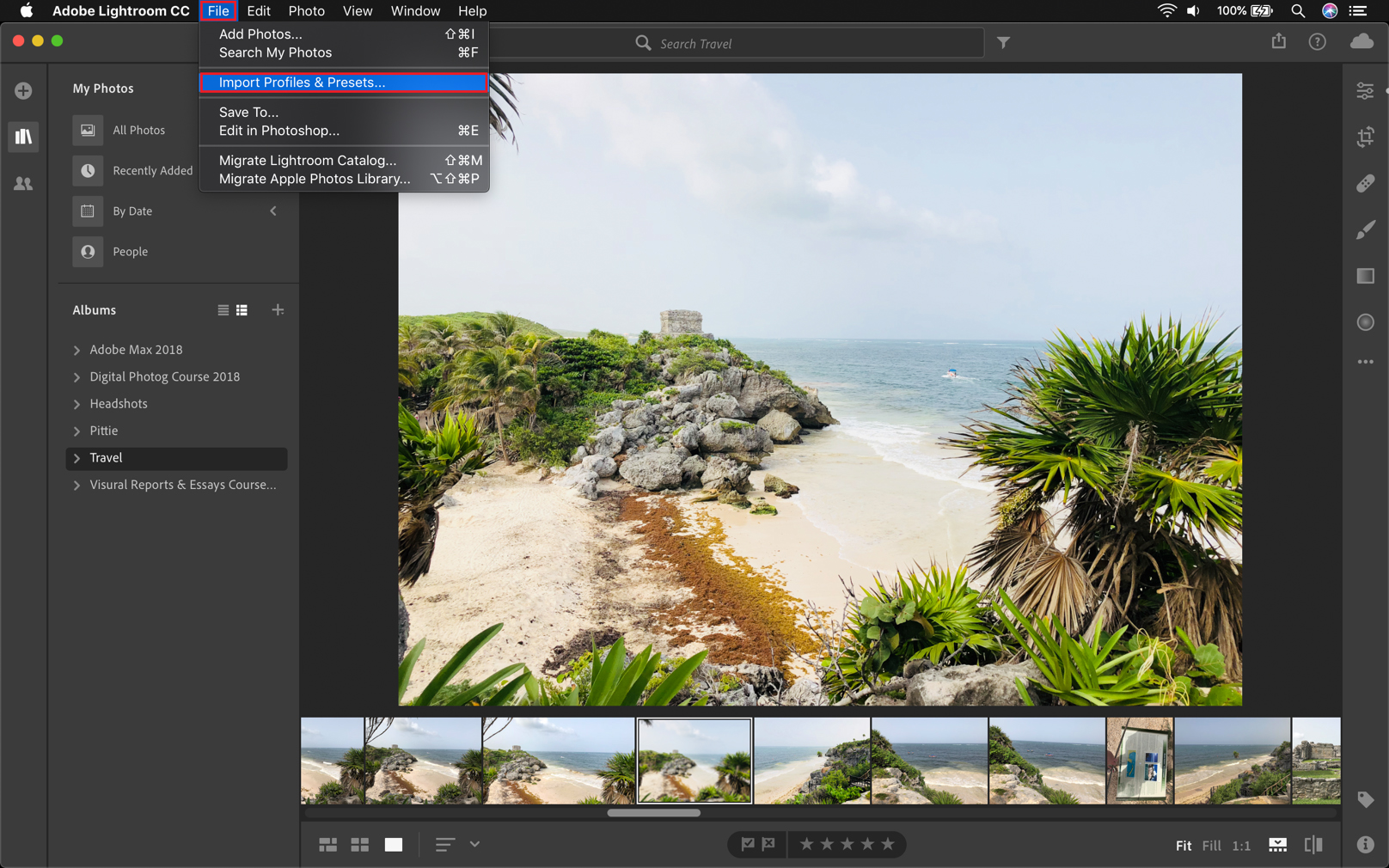 How to add presets / sync presets with mobile devices
How to add presets / sync presets with mobile devices. A preset is a predetermined configuration of cursor positions that allows you to quickly get the desired look on a photo.
In order to have presets on your mobile device, you must first import them into the Lightroom Desktop app. Once imported, the presets automatically sync with the cloud and with the Lightroom mobile app.
In the Lightroom Desktop application, click File> Import profiles and presets.
Browse to the folder containing the presets you want to import, select them and click Import.
Once the preset is imported, you will be able to view it by clicking the Presets button in the Edit mode. Lightroom created a folder called User Presets which contains the imported preset.
At this point, make sure you are signed in with the same Adobe ID both in Lightroom desktop and in the mobile app to allow Lightroom to synchronize the imported preset on the cloud and on all your devices.

Open Lightroom on your mobile device and select the photo you want to edit. Tap Presets below.
Touch the down arrow to view other categories of presets and select User presets.
The preset imported from the Lightroom desktop app can now be used in the Lightroom mobile app.